The number of abandoned cats and dogs in the town of Standish, Maine, has increased recently, according to local officials. In an effort to address the problem, they encouraged residents who can no longer afford to keep their pets to drop them off at the town's offices near Route 35.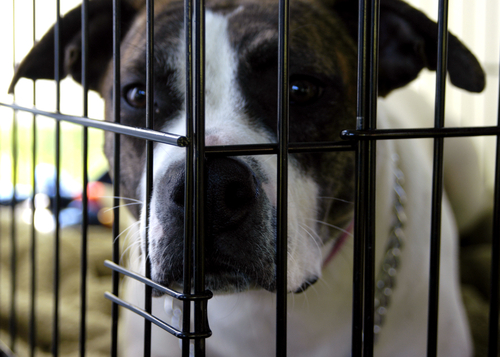 Financially Troubled Homeowners Leave Animals Behind
According to Jack Freitas, the town's animal control officer, the recent surge in abandoned cats and dogs has been the highest he has ever seen in the town for more than 10 years. Freitas is mainly responsible for taking abandoned pets to the Westbrook-located Animal Refuge League of Greater Portland in cases when he cannot immediately get hold of the pets' owners.
According to him, he used to get a maximum of four strays a month, but in the past few weeks, that average has jumped to as high as five within a single week. He also reveals that most of these animals seemed to be in good health and did not exhibit signs of being neglected or abused. He claims that the most likely reason for their abandonment is that owners do not have enough money to provide food or care for these pets.
Good Intentions, Not So Good Ideas
Freitas believed that most of the owners who abandoned their cats and dogs are probably hoping that letting them go will give them a better chance of finding a new home where their needs can be better provided. However, he insists that just leaving these pets behind is not the best way to give them better lives.
Officials from the Animal Refuge League agree with most of Freitas' views, asserting that abandonment will not do these pets any good. They remind pet owners that animal shelters are in existence just for the purpose of taking in these homeless animals and that is where owners should bring their pets should they find themselves unable to feed them or care for them.
Local Refuge Geared to Provide Services
Local officials stated that pet owners can simply bring their animals to town offices or to the Animal Refuge League facility and they will be provided with vaccines, food and other necessities. They assure pet owners that the facility is ready to deal with various situations, even in terms of caring for animals suffering from blindness, deafness and other illnesses.
They also encourage pet owners to be more upfront with their situations and let shelter officials know the extent of care that have been provided to these animals. They claim that pretending to find a stray instead of letting officials know that they really own the cat or dog might make it difficult to trace the health histories of these animals.