It is indeed saddening to note that while most people have their eyes and ears on the foreclosure situation, there is only very little attention paid to foreclosure pets. If you have not been aware of them before, you should be now.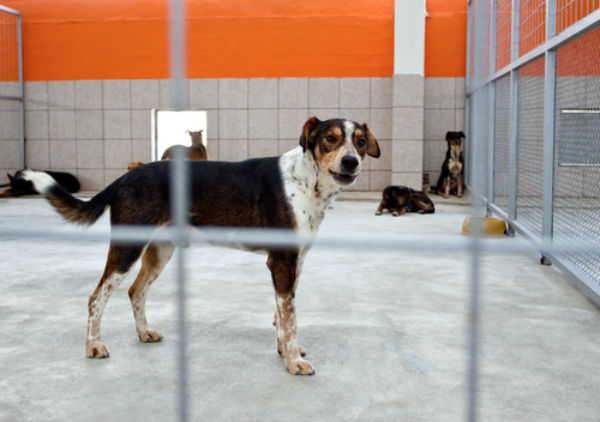 Yes, it is unfortunate for individuals and families to lose their home to foreclosure, but it is even more unfortunate for their pets when they get left behind. You do not even have to be an animal rights activist to realize that such an action is considered inhumane.
Luckily for these pets, there is also a growing number of organizations which do not only rescue these abandoned animals but also try to give them homes.
Arizona's PAWS Program
In Arizona, many of these abandoned pets go through the Partnering Animals With Seniors (PAWS) program. The said program, sponsored by the Arizona Humane Society, was established in 2008 and basically targets elderly individuals who are in need of a companion animal in their home. They are partnered with older cats and dogs, so they do not have to deal with training. Also, older pets generally behave better and are calmer. Those who plan to adopt under this program must first complete a questionnaire and meet the other qualifications the AHS has set.
This month, the AHS is campaigning harder for people to adopt as their shelters are already overflowing with homeless cats and other animals. The organization is worried the growing population will take a toll on their resources.
If you are a homeowner on the brink of leaving your home and have no idea what to do with your pet, consider looking for similar programs in your city. Or, if you are interested in getting a pet, consider adopting from these shelters. But before you plan to adopt, try to determine if you are really ready for such a huge responsibility.
Pets for Life New York
Of course, not all animal welfare organization can afford to rescue and shelter all abandoned animals. In New York, Pets for Life, a non-profit organization whose aim is to promote the safety, welfare and heath of pets as well as people in New York offers programs which offer various services, most of which are free. Among these services are behavior training, guidance for pet guardians, allergy and shedding solutions, guidance for pet-related tenant/landlord issues and even guidance for individuals who found strays. There are also low cost neutering, pet boarding and vet care.
Abandoned animals, or foreclosure pets as they are now being referred to, may just be victims of the foreclosure crisis, but it does not mean they should be ignored, especially since they need the care of an owner.
Foreclosure Deals: Your Partner In Foreclosure Investing.