The areas of Sutter County, Live Oak and Yuba County in California are collaborating to construct a new home for foreclosure pets and other homeless animals in the region. However, some local officials have revealed that the process of putting the plan into reality has stalled and is currently moving at a very slow pace.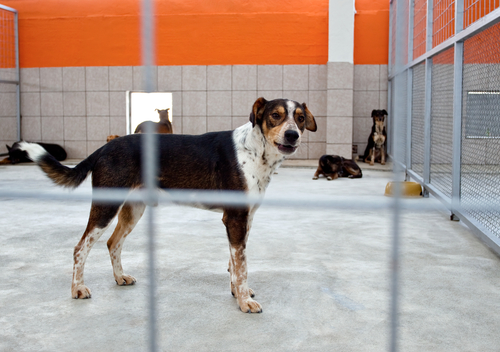 With abandoned dogs shelter facilities and foreclosures continuing to be major concerns in the areas, the municipalities decided to build a joint shelter with an estimated cost of $4.5 million. The contract design for the new shelter was reportedly approved in 2009, but local government budgetary problems stalled the project. According to officials and other people behind the planned shelter, the project should move forward, particularly now that an already existing pet shelter in the area is encountering problems.
They also stated that the high number of property foreclosures in the region results in increasing number of abandoned pets and with one of the area's local shelters unable to fully accommodate the homeless dogs and cats in the region, the new facility is indeed badly needed. The existing shelter is set to face a Sheriff's Department investigation after a grand jury in Sutter County made the recommendation. The decision was reportedly made because of alleged violations of laws in the state.
Some animal advocates in the area have also alleged that foreclosure pets in the facility often get sick because of unsanitary practices and rat infestation. The shelter, located near the airport, has been called on to improve its sanitary practices and address the rat infestation problem. The management of Sutter County tasked with overseeing the shelter has been further accused of not following recommendations set in a consultant's shelter review.
The county has responded by asserting that, among the 56 recommendations included in the 2007 consultant review, 33 were already implemented and the rat infestation problem has already been addressed. The county was reportedly fined by the California Division of Occupational Safety and Health back in November for alleged violations of shelter standards. The fine was said to be around $3,000.
With the local shelter for foreclosure pets under pressure from authorities, people behind the planned new pet facility urged volunteers and officials to work harder at bringing into fruition the latest plan for the new shelter. They argued that the area is in need of a facility that can accommodate the abandoned and homeless cats and dogs scattered all around the community.