If you think homeowners are the only ones who find the current economic situation to be tough, you are mistaken. With more and more Americans having a difficult time paying their mortgage obligations due to unemployment or other financial problems, more pets are in danger of being given up or abandoned.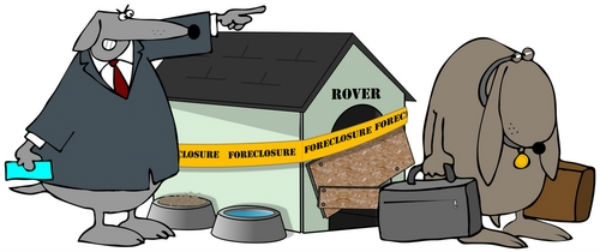 Abandoning Pets Is Cruel
Local agencies, particularly animal control, and animal welfare organizations have been trying to educate the public about leaving their pets in their homes or leaving them on the side of the road. It would be so much better for the animals as well as the general community if the pets are taken to an animal shelter.
Pet owners should also be reminded that leaving animals behind constitutes animal cruelty. In some cities where related legislation exists, you might find yourself in trouble with the law if you leave your pets to die.
The Community's Response
The rise in abandoned animals because of foreclosure has certainly attracted the attention of many pet lovers. Some have volunteered their time, home and money caring for these poor animals until they find a proper home. Others have decided to adopt one of these unfortunate pets or encouraged others to do so.
All over the country, animal shelters and rescue organizations are scrambling to find the funds to continue with their operation so that they can provide care and medical treatment for these foreclosure animals. Numerous fundraisers have been organized and pleas for donation can be heard.
The Future of Foreclosure Pets
It can be expected that in the next couple of years, as the nation sorts its economic problems and the housing industry tries to hold on to a sustainable recovery, more pets will end up abandoned and left behind.
It is indeed a sad and unfortunate thing and the most you can do is to help them in any way possible. Spreading the word about the plight of these animals will certainly go a long way.