Five years after the foreclosure crisis erupted, the housing market is still making its way through the millions of repossessed properties clogging the pipeline. Unless the huge inventory of home gets back to normal levels, it would be hard to experience any form of recovery.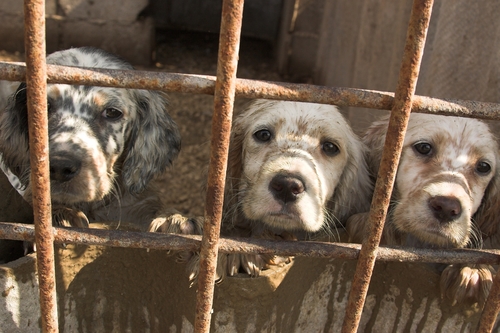 The federal government and state leaders are certainly not only the ones who are busy trying to put back a semblance of stability in the nation. Other individuals are volunteering in foreclosure prevention programs while there are also those who are have chosen to work with another group of victims – the foreclosure pets. These animal lovers are involved in animal rescue and some have even opened up their homes and volunteered to be foster families for these abandoned animals until they get adopted.
Unfortunately, these pets will have to wait longer.
News of animal shelters overflowing with animals, including foreclosure pets, and having trouble finding homes for them can be seen and heard nationwide.
In Phoenix, there is a growing demand for homes for abandoned cats. It seems that one of the local animal rescue groups, Lost Our Home Pet Foundation, is having a tough time managing the growing number of rescued animals from foreclosed properties. The group's volunteer foster families can no longer accommodate all the animals and, in order to encourage adoption, they have launched an adoption campaign with the rates for adopting significantly reduced.
Meanwhile, there are also animal shelters which are barely staying afloat and are looking for ways to increase funding. One such shelter is the Lucky Animal Shelter in Mississippi, which decided to join an online contest sponsored by the American Society for the Prevention of Cruelty to Animals. If the shelter wins, it will use the $15,000 prize money to build more space to accommodate more stray and abandoned dogs and pay for veterinary care.
Benefits of Adopting Abandoned Animals
Choosing to adopt one of these foreclosure pets will not only allow you to have a loyal and cuddly companion, but it will also be good for your health. Pet adoption is literally good for the heart as having a pet around actually allows more opportunities for physical activities as well as social interaction.
ForeclosureDeals.com: great deals on foreclosed homes plus a whole lot more!